According to a 2022 McKinsey questionnaire, more than 95% of top managers of manufacturer firms have taken action on maintenance transformation to reduce unexpected downtime as well as profitability and brand reputation. The survey also shows that maintenance costs are rising faster than inflation, which presents a challenge for manufacturers looking to maximize the efficiency and cost of maintenance efforts. 
With this challenge in mind, SCW.AI designed a Maintenance Performance Report to assist manufacturers to take data driven actions regarding their maintenance efforts. In this article, we will go over the product details and the three KPIs from the Maintenance Performance Report in depth. These will have a significant impact on reducing downtime and maintenance expenses.
Essential Insights at Your Fingertips
Thanks to SCW.AI's Digital Factory's cloud technology, managers will have around-the-clock access to the three KPIs that the Maintenance Performance Report offers. These KPIs are carefully chosen by designers based on market needs and are intended to give a clear and simple summary of all maintenance operations performed on your systems or equipment.
Effective Solution for Manufacturers' Rising Maintenance Costs Problem
McKinsey reports that about 65% of senior managers in manufacturing companies see maintenance costs rising faster than inflation, while only 8% think maintenance costs are rising below inflation. Additionally, McKinsey reported that new technologies might save maintenance costs by as much as 30% because of improved visibility into shop-floor data, which aids in the identification of root causes by manufacturers.
To tackle rising maintenance costs, manufacturers can effectively address their challenges by leveraging SCW.AI's Maintenance Performance Report, which empowers managers to identify:
Areas for improvement

Optimal resource allocation

Best preventive maintenance practices
3 Key Metrics Maintenance Performance Report Offers
SCW.AI's Maintenance Performance Report provides three key metrics that will assist firms in optimizing your maintenance operations:
Mean Time to Failure (MTTF)

: Is a KPI that measures the

reliability

of equipment. It measures the length of time that an asset is expected to last in operation until it fails.

Mean Time to Repair (MTTR)

: is a KPI that represents the average time required to troubleshoot and repair failed equipment and return it to normal operating conditions. This key metric will provide your organization an accurate analysis of how well your teams are responding to repairs and equipment problems, ultimately assisting you in

minimizing your downtime

as it enables you to make data-driven decisions

Mean Time Between Failures (MTBF)

: Is a KPI that measures an asset's reliability along with the amount of time that elapses between one failure and the next. MTBF metrics provide in-depth information on the status of assets. It is a good measurement of the expected asset lifespan which helps your organization optimize preventive maintenance schedules to help minimize unexpected failures and unnecessary costly maintenance, ultimately

maximizing your uptime

.
Precision Planning for Unstoppable Production
With our Maintenance Performance Report in your arsenal, you are equipped to strategize and execute with pinpoint precision. This report will play a pivotal role in enhancing the firm's precision planning as you seamlessly align maintenance schedules with production cycles and optimize business operations. 
By providing a clear and concise overview of how assets and equipment are performing, it enables organizations to: 
Identify trends 

Predict potential failures

And allocate resources more effectively and efficiently. 
This data-driven approach to maintenance planning empowers your teams to proactively schedule maintenance activities, reducing unplanned downtime and associated production losses. 
Proactive Recommendations for Unparalleled Performance
Maintenance Performance Report is not just about historical insights – it is about propelling manufacturers towards a future with minimum interruptions. Experience the power of proactive recommendations that guide businesses to optimize performance, enhance longevity, and maximize productivity.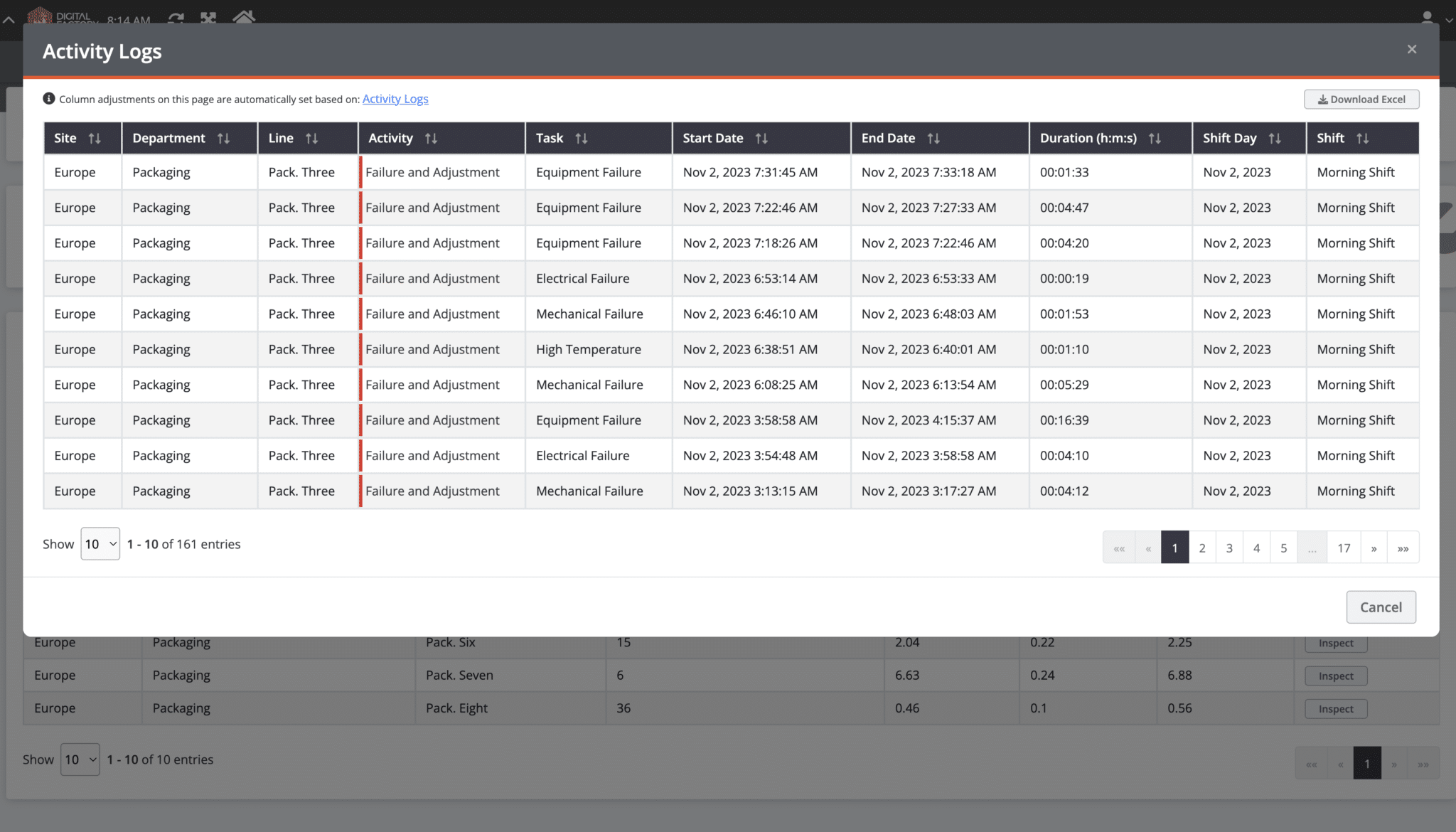 Connect, Analyze, Excel
Ready to embrace a new dimension of maintenance management? Connect with us today to unlock the full potential of our Maintenance Performance Report. Analyze your data intelligently, excel in your operations effortlessly, and embark on a journey towards equipment excellence.