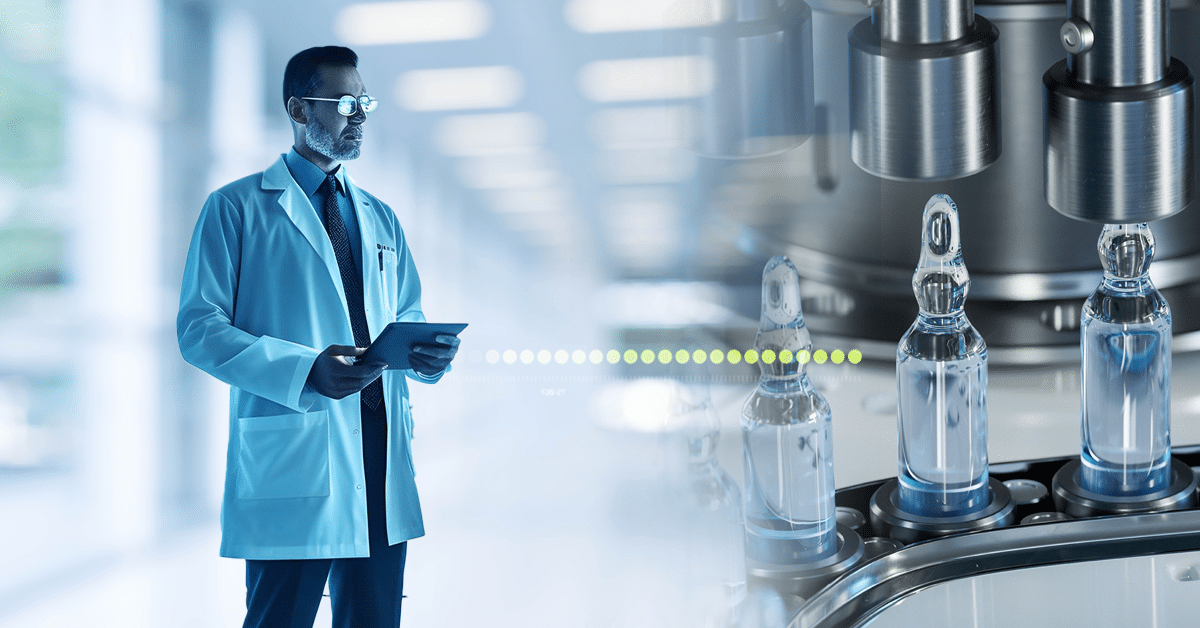 Pharmaceutical manufacturers might find it difficult to follow cGMP standards from long and complicated FDA guidelines. The constantly changing nature of cGMP further complicates understanding. On the other hand, complying with cGMP regulations will improve the quality and safety of products, increase efficiency, reduce costs, and it is a necessity for the companies that are operating for the US market.
In this article we aim to provide comprehensive and easy to understand information regarding cGMP to pharmaceutical companies' executives. Therefore, we tackle common questions and misconceptions regarding cGMP in addition to recommendations of SCW.AI to improve compliance, based on our extensive experience working with pharmaceutical manufacturers.
cGMP Definition
cGMP stands for "Current Good Manufacturing Practices." It is a set of guidelines and regulations developed especially for the pharmaceutical industry by the Food and Drug Administration (FDA). The goal of the cGMP is to safeguard public health and safety by ensuring that products meet high quality standards. Non-compliance with cGMP regulations can result in legal, financial and reputational consequences for businesses.
As 'current' in the cGMP dictates, it is a dynamic and evolving set of guidelines, which indicates a more complex challenge for companies in the life sciences industries. The reasons for non-rigid rules are: 
Swift advancements in technology that continually raise the bar for quality standards.

Improvements in management practices.

The pharmaceutical industry's unique nature, which makes it unsuitable for one-size-fits-all regulations.
Due to the absence of a uniform set of standards, pharmaceutical  companies that operate in the US market are required to regularly review and adapt their quality management systems. This is essential to ensure their alignment with the latest technologies and FDA regulations, thereby maintaining compliance.
cGMP vs GMP
The fundamental principles and standards of both GMP and cGMP are interchangeable, with the primary distinction being that cGMP is the version enforced by the U.S. FDA specifically within the pharmaceutical industry.
cGMP requirements were established to be flexible in order to allow each manufacturer to decide individually how to best implement the necessary controls by using scientifically sound design, processing methods, and testing procedures. The flexibility in these regulations allows companies to use modern technologies and innovative approaches to achieve higher quality through continual improvement.
It is important to highlight that while cGMP is rigorously enforced by the U.S. FDA, GMP standards have equivalent counterparts and regulations in Europe and worldwide.
How Is cGMP Compliance Controlled and Executed by the FDA?
3 Ways of Improving cGMP Compliance of Your Business
Pharmaceutical manufacturers can enhance their firm's production quality and cGMP compliance by implementing the following strategies:
1. Establish a Strong Quality Management System (QMS)
A robust Quality Management System (QMS) is the cornerstone of cGMP compliance. Here are best practices for managers to establish an effective QMS:
Strengthening Quality Management through Collective Leadership:

In today's World, all members of the executive team are accountable for upholding the quality management system. This means that businesses need to reorient their efforts from just giving the Quality Management Department more authority to encouraging ownership and support from all employees. This collaborative effort is essential in identifying and mitigating compliance risks and ensuring the success of our QMS

.
Make Smart Investments

: Pharmaceutical firms need tools created expressly for their business due to regulations. Make sure the technology vendor you work with has experience in the pharmaceutical industry. You should also inquire about the certificates that potential technology vendors have and standards they follow, such as ISO9001, ISO/IEC27001, GAMP 5 etc.

Train Your Staff

: Invest in training programs to ensure that your staff fully understands cGMP requirements and is competent in implementing them.

Improve Data Security Via Following ALCOA+ Regulations

: This includes safeguarding electronic records and signatures against unauthorized access or tampering.

Imply Generic Quality Management Practices

: By following below strategies you can further improve your quality management and compliance:

Create Standard Operating Procedures (SOP)

: Document all business processes in a way your employers can follow certain procedures and you can change them if it is not efficient. This way you can ensure manufacturing standards and improve quality control.

Manage Risks and Opportunities:

This proactive strategy looks for benefits and possible threats within a project or company. Risk and opportunity management assists continuous improvement and sustainable growth of companies. 

Structure Change management

: It is the systematic approach to transitioning organizations from their current state to a desired future state effectively. It involves planning, implementing, and sustaining changes, ensuring they are embraced and integrated seamlessly into an organization's culture and processes.

Adopt Corrective and Preventive Actions (CAPA)

: CAPA is a cornerstone of quality management, addressing problems by putting preventative measures in place to stop recurrence and fixing urgent problems. Organizations can continuously enhance product excellence and compliance with the aid of CAPA procedures.
2. Implement Secure Data Management Systems
The effective management of data is paramount to ensuring compliance with cGMP and the production of high-quality products. Secure electronic data management systems provide several benefits which are vital for maintaining consistent product quality such as: 
Streamline

Data storage

Retrieval

Analysis

Monitoring

Reporting

Maintain ALCOA+ Principles of Data Integrity

: Guaranteeing data is attributable, legible, contemporaneous, original, accurate, complete, consistent, enduring, available, and reliable. 

Ensure Access Management

: Enables your organization to define user roles and permissions, supporting segregation of duties to ensure that only authorized personnel can access specific data within the system. 

Monitor processes with e-signature

: Thanks to e-signature companies can easily monitor responsible personnel and their approvals for certain processes.
3. Prepare for Regulatory Audits
Audits by regulatory authorities, like the FDA, are in-depth evaluations of a company's operations, covering everything from manufacturing processes to record-keeping. In this context, the digitization of documentation has emerged as a crucial tool to facilitate the audit process. 
Digital documentation systems offer significant advantages during audits since they:
Streamline the storage and retrieval of critical records and data.

Assist personnels to provide auditors with access to the requested documents in an effortless way. 

Ensure data authentication.
How can SCW.AI Help?
SCW.AI's Digital Factory Platform provides Paperless Quality Solutions, aiming to enhance quality and compliance of companies including cGMP compliance with GMP compliant tools such as Digital Logbook and Digital Batch Record. To find out more regarding our solutions you can book a demo: