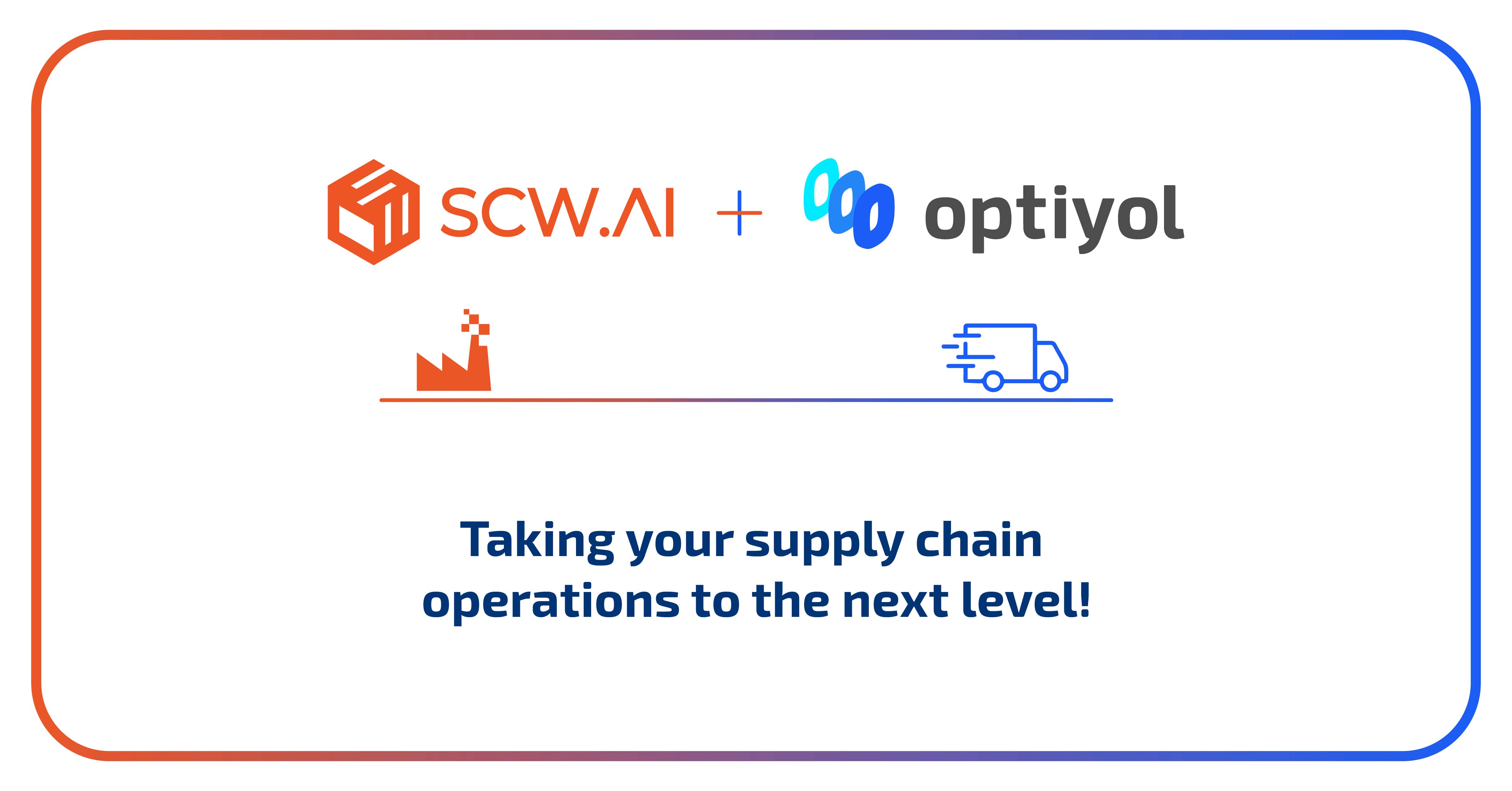 SCW.AI by Supply Chain Wizard, a digital innovation and software solutions company, announces its partnership with Optiyol to help organizations pursue their self-driving supply chain vision by digitizing their manufacturing and transportation operations.
The deal brings together SCW.AI's expertise in digital factory transformation and Optiyol's vision in optimization of logistics and transportation. Optiyol and SCW.AI will work together closely to achieve full end-to-end visibility and efficiency in supply chain and logistics operations.
In essence, this partnership is about:
● A more complete digital solution from production to end-customer delivery aiming to increase efficiency and visibility.
● A modern stack of technologies leveraging Artificial Intelligence (AI) and Advanced Automation, Cutting Edge IoT, Manufacturing Cloud and Machine Learning (ML) for manufacturing and logistics operations.
● A complementary set of value levers for end-customers to enable higher efficiency, operational excellence and sustainability in their end-to-end supply chains.
Read full press release to find out more about how Optiyol and SCW.AI offer more comprehensive solutions to their customers in manufacturing industries to harness higher levels of impact in business value generation.
For more information about SCW.AI and Digital Factory Platform