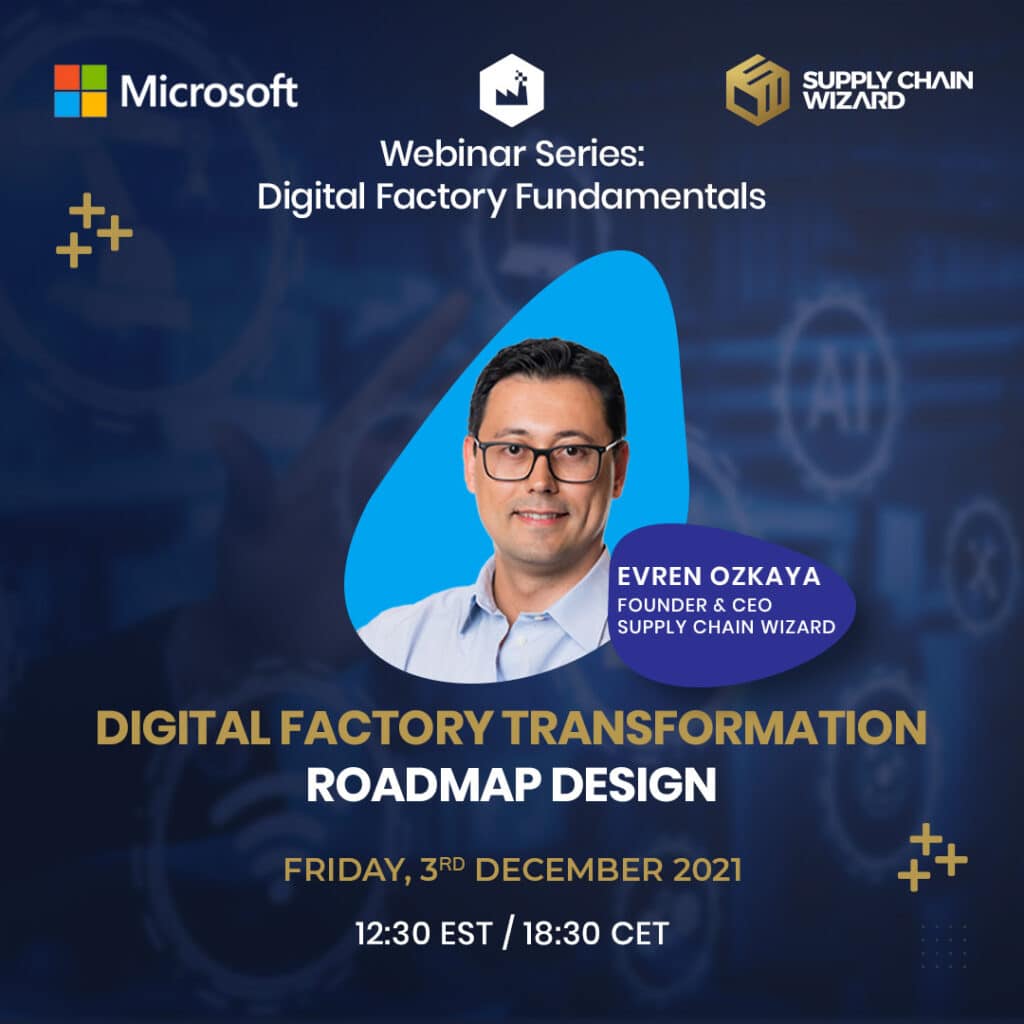 We are very excited to announce Supply Chain Wizard, LLC and Microsoft's "Joint Webinar Series: Digital Factory Fundamentals".
And the first webinar: Digital Factory Transformation Roadmap Design will take place on Friday, 3rd December 2021.
The event will be hosted by Carson V. Heady, Director, Health Solutions – U.S. Health & Life Sciences at Microsoft and Evren Ozkaya, Founder and CEO at Supply Chain Wizard, LLC  will be speaking at the first webinar of the series!
Register to watch proven approaches in establishing a digital factory transformation program in life sciences industries with specific use cases & technology applications that leading life sciences manufacturers are deploying.
Specifically, we'll address:
Core problems in life sciences manufacturing operations
Digital factory transformation roadmap approaches & ROI models
Digital performance management use cases & available technologies
Case studies on improving throughput, reducing cost & improving agility
Q&A
Click here to request to attend the webinar and join us on Friday, December 3rd.